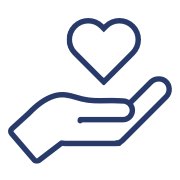 AONL 2020 may have been cancelled, but we don't want to miss the chance to connect with you. We're offering a virtual booth, education sessions and giveaways, accessible from wherever you are.
Join us at our AONL Virtual Booth
Due to the increased demand on nursing leaders during the Coronavirus Pandemic, we have postponed our Virtual Booth and Educational Sessions until June. Exact data TBD
If you would like a 1on1 demo of our solution you can request one at any time here: https://swiftmedical.com/book-a-demo/
During booth hours, the link will take you directly to our virtual booth. In the weeks prior to the virtual event, simply register your interest to receive your access link automatically via email
Swift Medical staff will be available in a live video conference room to answer questions, give a demonstration of our Digital Wound Management platform and share stories of nurse leaders that are seeing incredible return on investment after adopting this technology.
Two Free Educational Sessions
---
Improving clinical documentation and delivering better care are top of mind for nursing leaders. We are pulling together experts to deliver two sessions during the day that will be available at no cost to AONL conference registrants:
How Organizations are Leveraging Technology to Reduce Hospital-Acquired Pressure Injuries by 77%
Date TBC
How to Ensure Your Wound Documentation is Complete, Accurate, Compliant AND Done in 57% Less Time
Date TBC
Sessions Presented by: Amy Cassata (RN, WCC) Amy is a highly skilled nursing professional with qualifications in nursing management and expertise in providing high-quality nursing care and unparalleled patient service. Over her rich career, Amy has developed and executed various nursing programs and initiatives to improve productivity, profitability, and effectiveness within major healthcare organizations with a focus on patient care.
You can register ahead of time for these sessions, or simply visit our booth during these times to be directed into the educations sessions.
Giveaways want to be given away.
We can't actually hand out our booth giveaways – but we'll mail them to you! Once you attend our booth on March 26th, you'll be sent an email where you can select what you'd like us to drop in your virtual conference bag and mail to you:
$25 Amazon Gift Card
Swift Bum Stress ball
Swift Mobile phone Pop Socket
Swift Research & Content folder with published papers, ROI calculators, case studies and more
One lucky visitor to our virtual booth will also win an iPad Mini!