Building the future of health care.
---
Research-grade clinical imaging at any bedside.
Smartphone cameras have reached the limits of their clinical utility.  In order for healthcare on this planet to make its next great advance, we need new technologies – in the hospital and in the home – that let us reimagine how care can be provided.  At Swift, we've built the world's most advanced smartphone imaging platform, allowing research-grade clinical images to be taken anywhere that patients may be.
---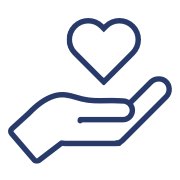 Every doctor, every nurse, every patient, everywhere.
But technology isn't the solution.  No doctor or nurse will tell you health care needs more technology.  Rather, it needs technology that's accessible.  That's portable.  That's scalable.  That puts usability first.  In other words, we need revolutionary technology that's so well designed that it ceases to be technology, and instead becomes an easily accessible means for bettering care for everyone on the planet.
---
From data: a transformative opportunity.
Next-generation technology, designed with empathy, in the hands of well-meaning clinicians, becomes a platform for a new generation of clinical precision.  Swift gives clinicians an unprecedented, data-driven view into patient conditions – both at the bedside and remotely – allowing them to direct treatment with a precision they could not before.  This is the change Swift is working to bring to the world.
We're on a mission to rapidly transform patient care.
We're backed by the brightest minds in healthcare.