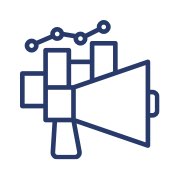 Boost your Agency's Institutional Referrals
---
There's no better time than now to invest in your in relationships with key people at hospitals, SNFs and LTCHs. Under PDGM, institutional referrals are reimbursed at higher rates than community referrals – a fact that has not been lost on many home health agencies. But finding the right strategy can be daunting, especially for new teams or for those agencies just starting to focus on this area.
In this webinar, you will:
Review the benchmark survey "2019 State of Institutional Marketing in Home Health Agencies"
Learn how to leverage Account Based Marketing, Solution Selling, Social Media, Content and more cutting edge business development techniques
Discover top 3 strategies used by Virginia Dannen, a business development manager at Optimal Home Health, to grow institutional referrals
Find out what institutions are looking for in home health agencies when choosing which ones to add to preferred lists and recommend to patients on discharge shared by Rachel, from Citadel Healthcare.
Featuring
---
Preview
---